NEW: Festive Laser & LED Projectors
Festive 2017 lighting range is full of spectacular innovations. This year, we are introducing outstanding light projectors, designed to brightly enliven the outdoor walls of any house.
Outdoor Christmas lighting displays can be impressive. Gardens covered with twinkling lights are likely to catch the attention of passers-by. Not only do outdoor Christmas lights arouse admiration and wonderment, they also reinforce the festive spirit attached to the holidays. Adorned with powerfully bright lights, your house and garden will definitely stand out!
With Festive light projectors, it is now possible to illuminate the façade of your house. Our new range is composed of laser and LED projectors. Whilst the former serve to produce trendy and modern light shows with geometrical shapes, the latter releases cheery and colourful Christmas symbols, including snowflakes, snowmen, candy canes, and reindeers.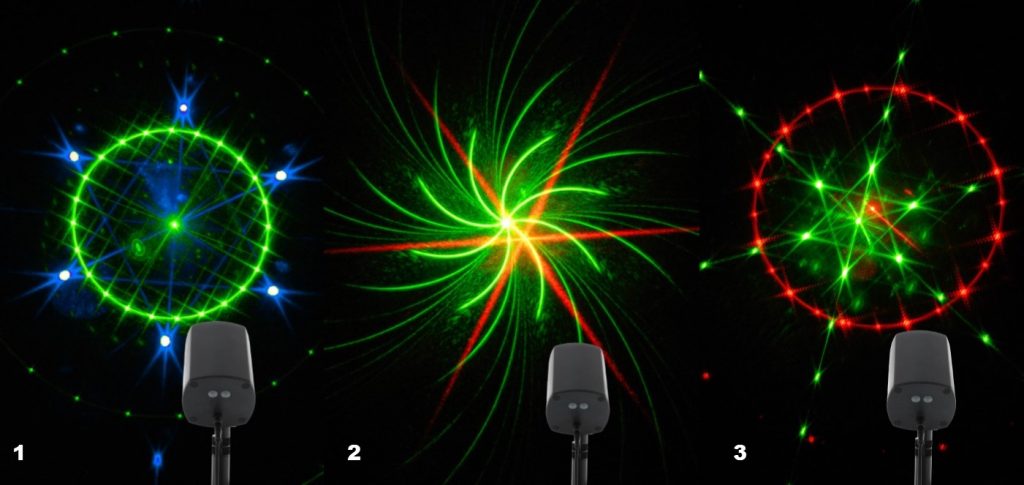 1. Cosmic laser projector – blue/green (P015216)
2. Laser Projector – Red & Green (P011469)
3. Multi-function laser projector – red and green (P011470)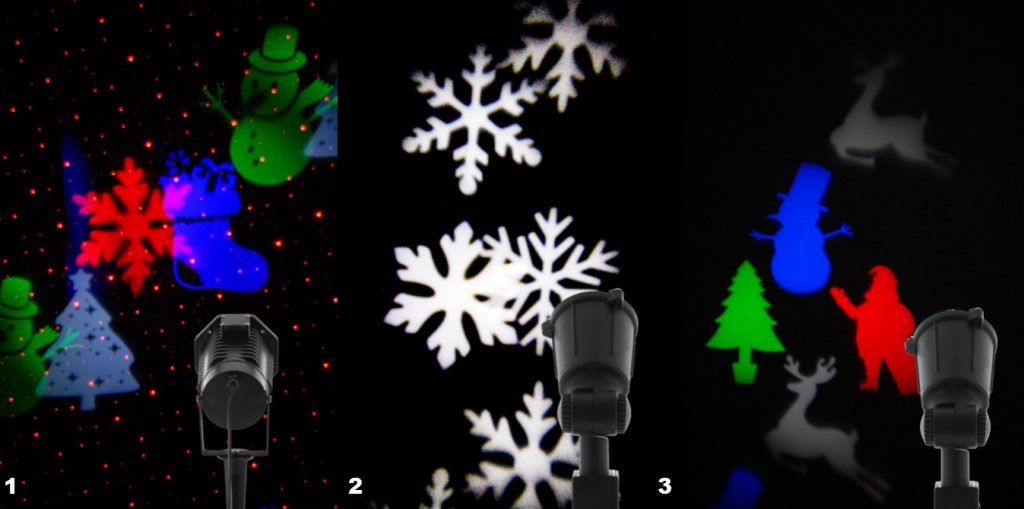 1. LED projector with 5 changeable slides (P014871)
2. Outdoor led projector – snowflake design (P014300)
3. Outdoor led projector – design 3 (P014302)