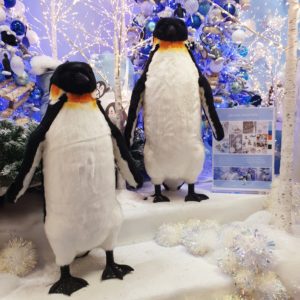 Have you seen our amazing new iridescent tinsel decorations?
Following the success of our iridescent tinsel we have developed tinsel pom pom decorations which can be used in a variety of ways, either as tree decorations or as snowballs in winter scenes.
Each decoration comes with a hanging cord and has an individual swing tag and barcode so that it can be sold alongside all your other hanging decorations.
If you have ordered any of our best selling iridescent tinsel then these items are a must!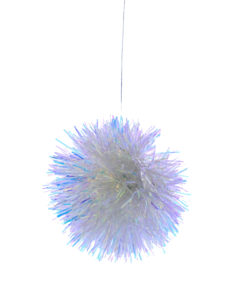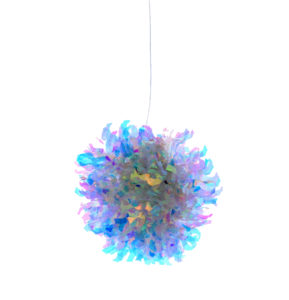 There are two styles of tinsel pom pom ball:
in 3 size options:
…….Don't forget our best selling iridescent tinsel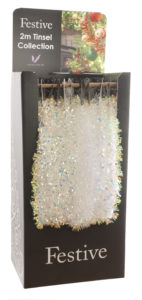 All prices are available on request.
If you would like to place an order please contact your local Field Sales Manager or our Customer Services Team on 01633 627300